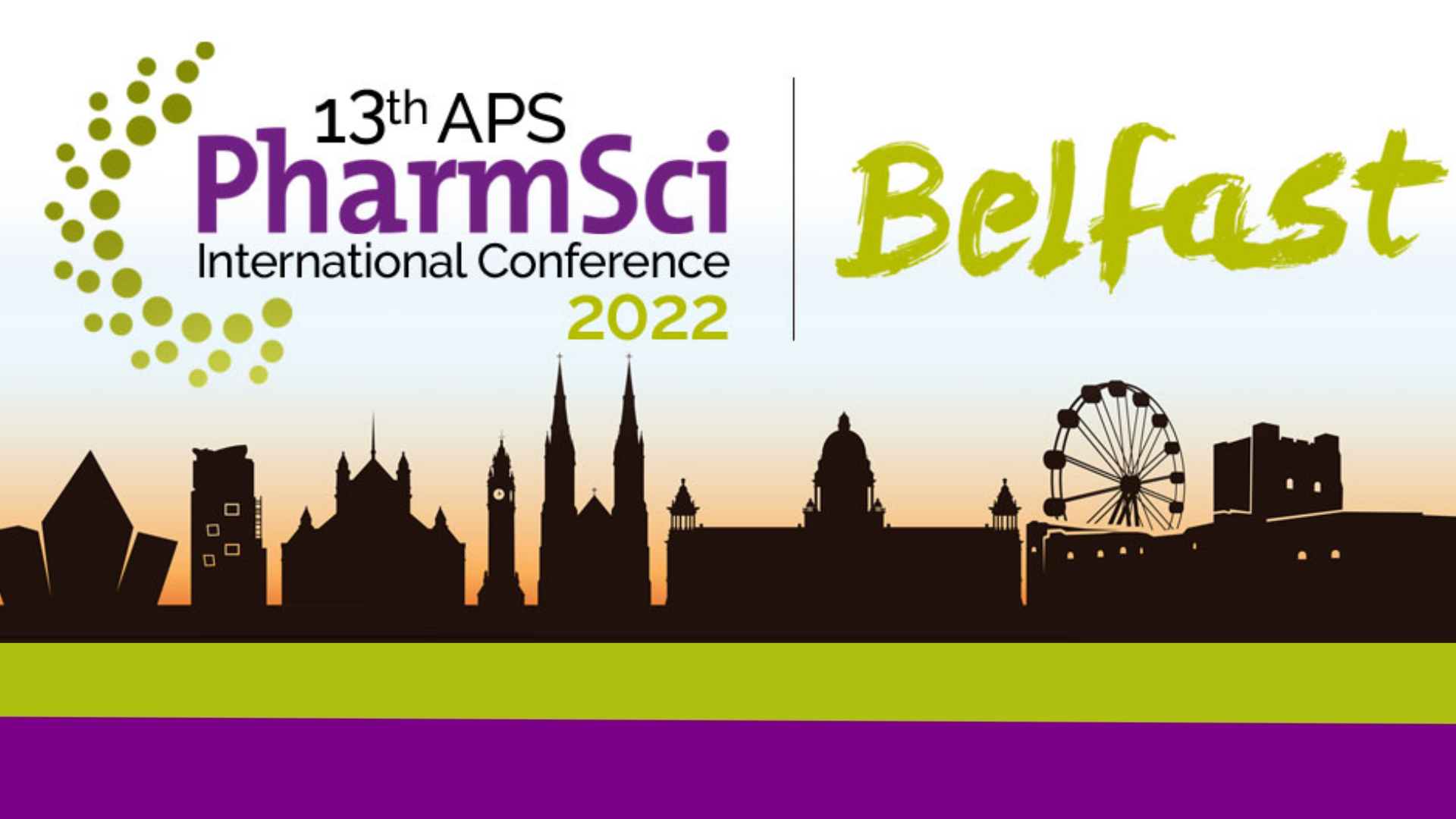 APS 2022 PharmSci Conference, 7-9 September 2022, Belfast
The Academy of Pharmaceutical Sciences (APS) is the UK-based professional membership body for Pharmaceutical Scientists. The conference will showcase the best of pharmaceutical science providing insight into state-of-the-art technologies and a platform for the development of new pharmaceutical talent.
Our colleague Dr. Patrick more will give a presentation on Oral Thin Film technology in general and Esketamin OTF for pain treatment specifically.