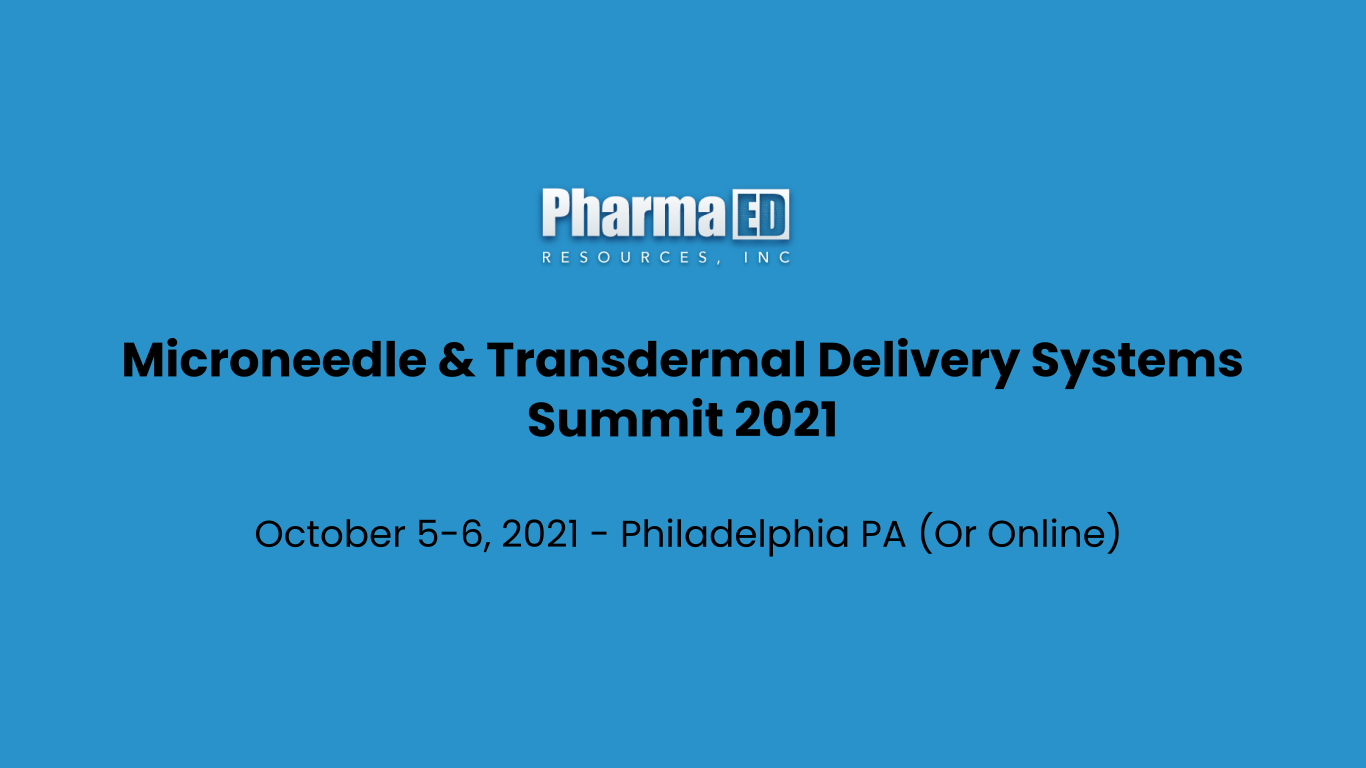 Microneedle & Transdermal Delivery Systems Summit 2021 – October 5-6, 2021
The growing interest in alternative routes of drug and vaccine administration has experts predicting that the market for microneedle drug delivery systems could exceed $30 billion by 2025. The industry is on the threshold of bringing into commercial production a new generation of transformative skin-mediated delivery systems. Pharma Ed's Microneedle & Transdermal Drug Delivery Summit 2021 brings together leading researchers in the field to share the most recent advances in the design, formulation, and delivery of skin-mediated therapies and vaccines.
Meet us at the Summit in Philadelphia PA or Online. More information about CPhI here.