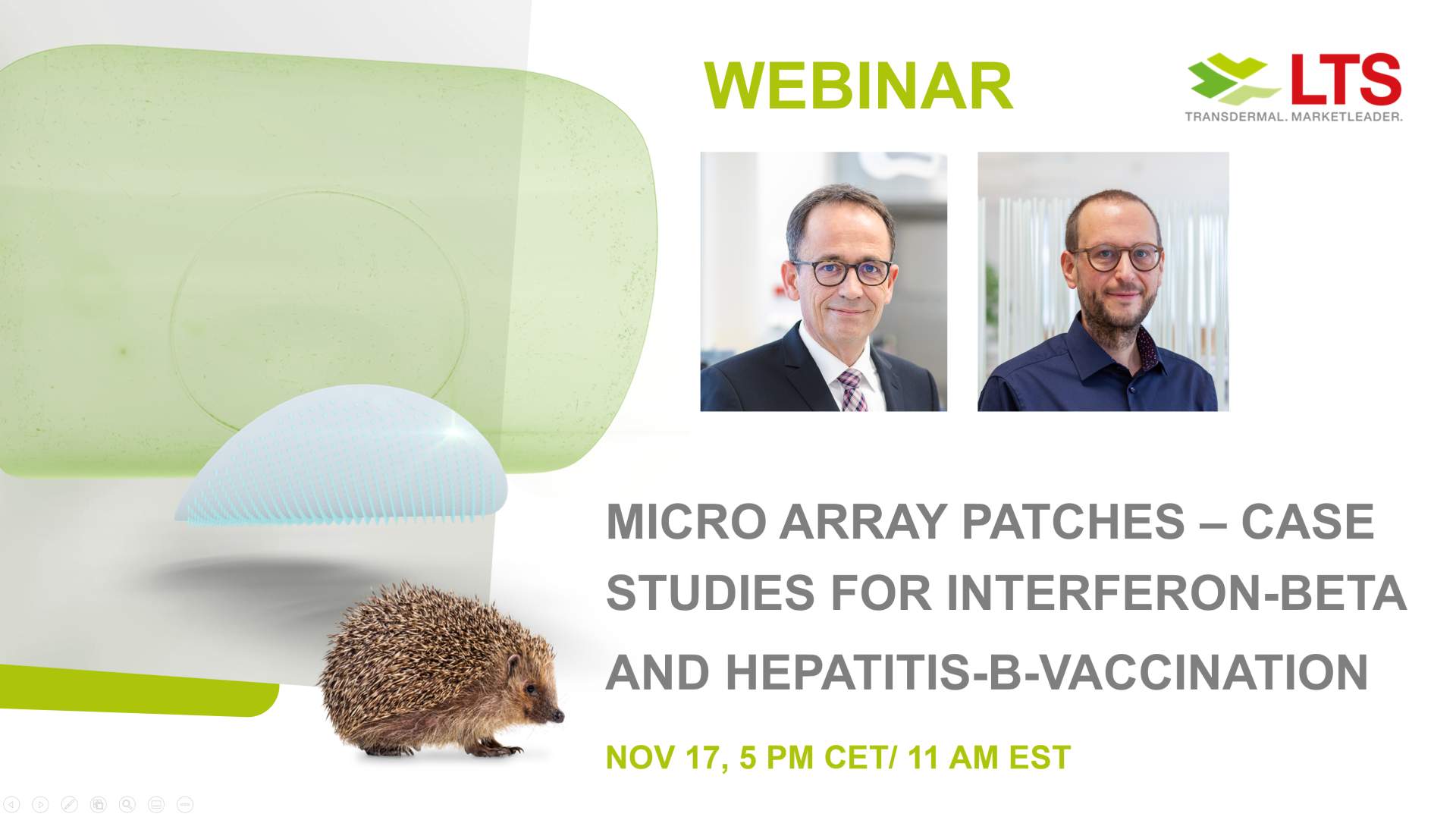 New LTS Webinar: Micro Array Patches
Join our webinar on Nov. 17, 5pm CET/11am EST, and get insight in the development of an Interferon-ß containing MAP (Micro Array Patch) and the performance of two prototypes in a pre-clinical study. Our second case study will inform about preliminary read-outs from a clinical phase I study with our Hepatitis-B-Antigen containing MAP. It will show the induction of stronger immune response in comparison to classical vaccination by injection.
Frank Theobald and Markus Winterberg are looking forward discussing these results with you!
Language: EN