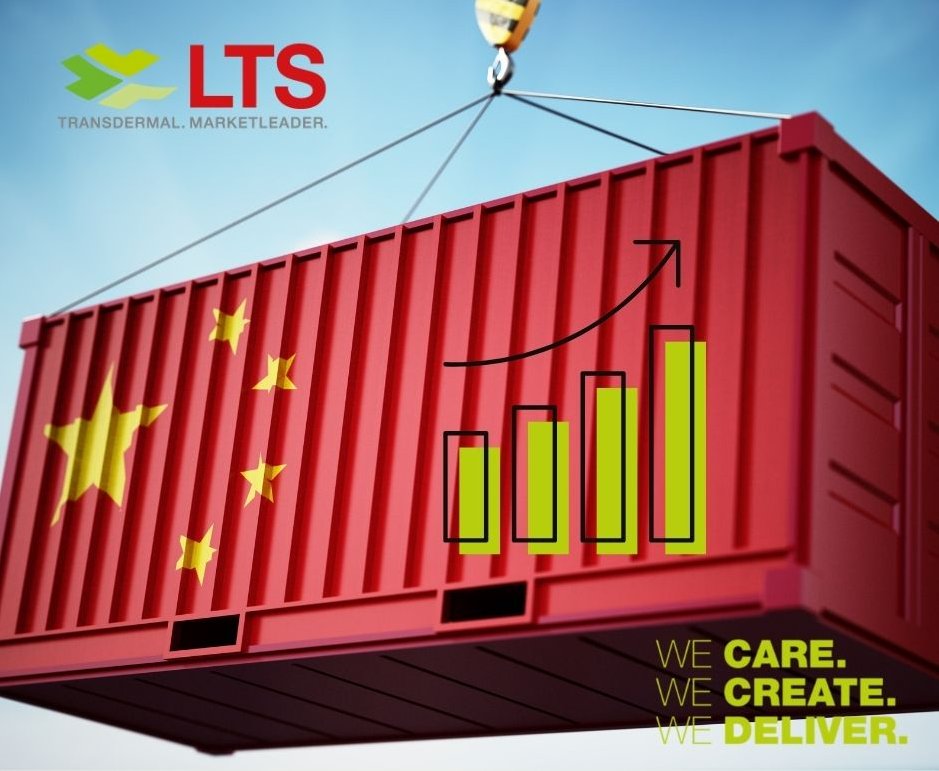 Interview mit Stefan Arnold
Stefan Arnold, Head of Business Development for Asia, talks about his pivotal role in this strategically important region and how it reflects the LTS approach of 'think global, act local'.
Stefan, tell us more about your role at LTS.
I'm Head of Business Development for LTS in Asia, operating from Shanghai since 2014 but working right across the region. I'm essentially the interface between LTS and existing or new customers in Asia, providing a link to our people and our technologies – transdermal therapeutic systems (TTS) and oral thin films (OTF) – during the development and manufacturing phases, as well as supporting products as they come to market.
What presence does LTS have in Asia?
We are a well-established and growing partner for customers in Asia. We have 23% market share by revenue in China and 54% in Japan, which is partly down to the international nature of our customer base and their product offering. We are seeing increasing interest in our TTS and OTF technologies and the benefits they can bring in terms of improving the patient experience and reducing side effects. Right now, we have several products in the pipeline that have been developed for local partners and will come to market eventually, so the outlook for LTS in Asia is extremely bright.
Why do you think LTS technologies are attracting such interest?
They are novel dosage forms that patients can easily apply themselves, giving them greater control. Another key aspect is differentiation. Generics are very competitive in standard dosage form, such as tablets and capsules, so you need to differentiate. If you have the same compound, there is an opportunity to add value to your generic product to make it stand out from a regular generic. You have to improve on the product, whether that's an enhanced side-effect profile, the ability for patient self-application, a better handling experience or an improved compliance profile. We are constantly talking to generic partners with these points in mind and proactively screening the landscape to identify where an API fits our technologies to bring tangible pharm and patient benefits.
LTS is guided by a 'think global, act local' philosophy. What does that mean for you?
Although the roots of our business are in Europe, and that's where the core of our research and development is conducted, we are an international business and it's important for us to have people based in the territories across the world where we are active. That means we can balance the knowledge and expertise of our colleagues in Germany with our local market knowledge here in Asia.
How does that work in reality?
It comes back to my role at the interface between LTS and our partners in Asia, facilitating communication between stakeholders. Pre-Covid, a lot more of our engagement was face-to-face as we can easily access our customer network from Shanghai, while digital now plays a more significant role.
How would you describe your approach to working with customers?
Each customer's needs are very specific. We have experience of structuring our products and tailoring them for our customers and their markets. We adapt according to their requirements – there is no one-size-fits-all approach. We know these countries and cultures, and we are excited to be building our resource here to support customers in everything from first principle innovation and R&D through to commercialization.
Bild: Destina | stock.adobe.com