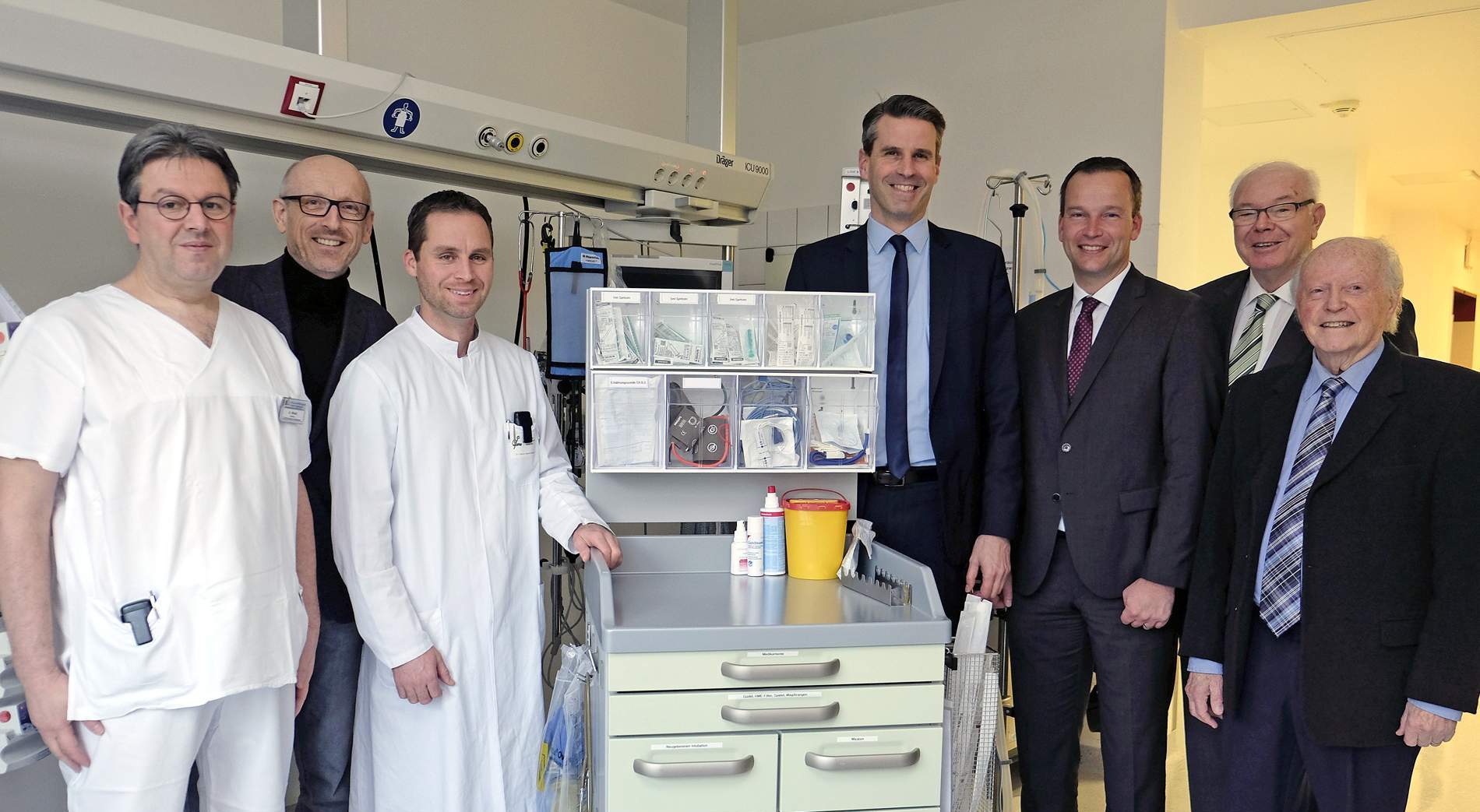 LTS AG donates a new pediatric anaesthesia trolley to the St. Nikolaus-Stifts Hospital in Andernach.
Andernach 04.02.2019
LTS is pleased to announce that its donation to the Association of Friends and Sponsors of the St. Nikolaus-Stifts Hospital Andernach e.V. was used to purchase a pediatric anaesthesia cart. The procurement of the cart helped to fulfill a long-held wish of the hospital.
In January members of the Association, along with Dr. Torsten Baehner, head physician of the Anaesthesia and IC unit at St. Nikolaus-Stift Hospital, displayed the trolley for Ulrich Sielaff, member of the board at LTS.
Dr. Baehner explained the advantages of the trolley to those present. The trolley is specially designed for use in pediatric anaesthesia. All materials required, for newborns to school-aged children and for emergency care during childbirth, are stored in numerous clearly arranged, space-saving drawers.
Jürgen Schmidt, authorized officer of the St. Nikolaus-Stifts Hospital, along with members of the board of the Association thanked LTS for its support. Ulrich Sielaff was pleased that he was able to inspect the new device on site and he emphasized that this donation was a perfect fit for the patient-centric approach of LTS.
Picture: Foto: St. Nikolaus-Stifts Hospital. From left: Andreas Wieth, Jürgen Schmidt, Dr. Torsten Bähner (all St. Nikolaus-Stifts Hospital), Ulrich Sielaff (LTS AG), Christoph Weitzel, Friedel Sauerborn, Dieter Kamptz (all Association).