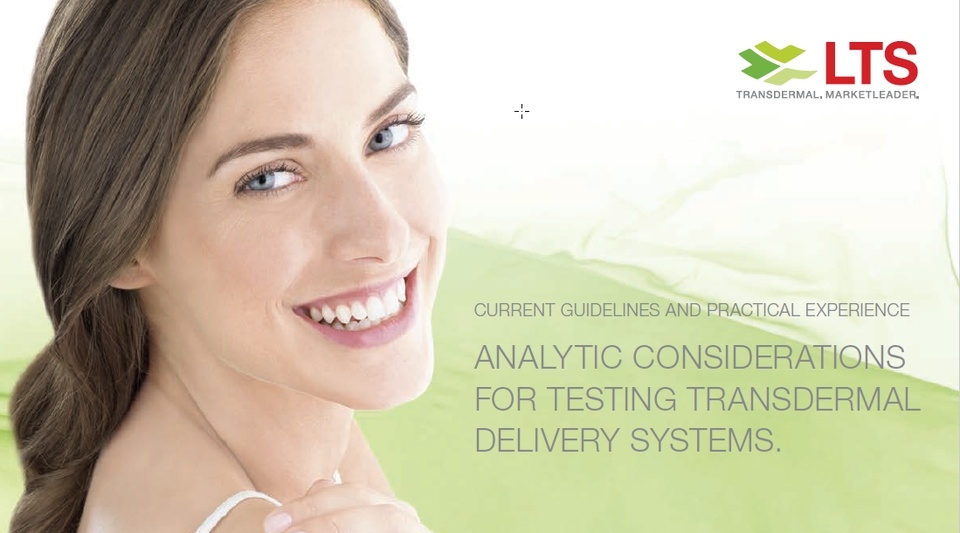 Current guidelines and practical experience – Analytic considerations for testing transdermal delivery systems.
The web seminar focuses on the analysis of drug-in-adhesive (DIA) patches with systemic drug delivery by passive diffusion.
It considers both the main guideline documents as well as practical experience in TDS analytics gained at LTS over the past years.
Language: EN Presented by Dr. Michael Komenda, Corporate Senior Director, Head of Analytical Development R&D