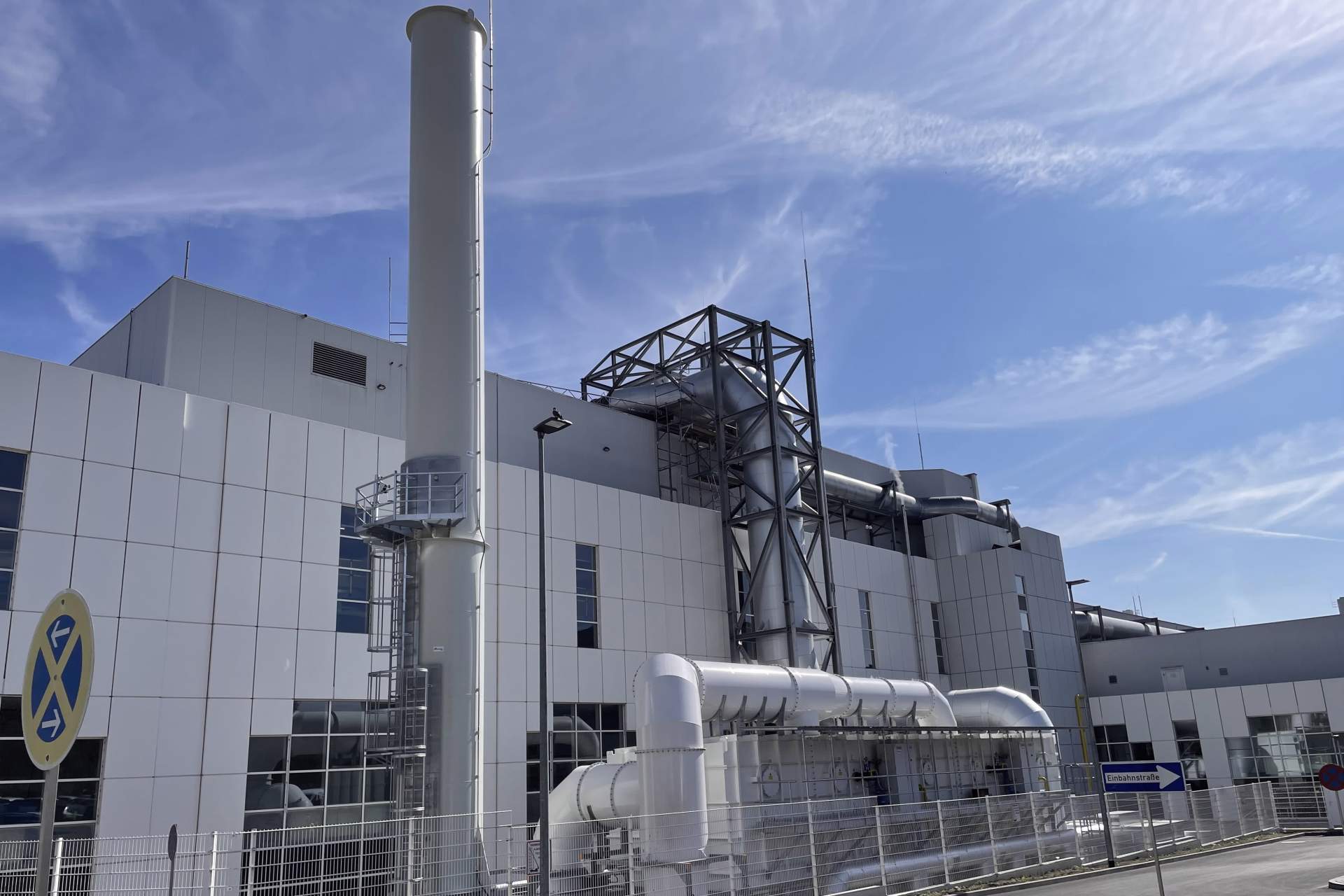 LTS invests more than 3 million euros in environmental protection at the Andernach site!
Andernach. LTS Lohmann Therapie-Systeme AG (LTS), market leader in the development and production of transdermal therapeutic systems and oral thin films, has invested three million euros in a new regenerative thermal oxidizer (RTO) at its site in Andernach.
Industry accounts for about 40 percent of Germany's energy consumption. It is therefore essential that companies establish sustainable and environmentally friendly production methods. LTS, for example, has just invested three million euros in an RTO plant.
The production of transdermal therapeutic systems and oral thin films involves a coating process in which organic solvents must be evaporated. This is done with a previously filtered and elaborately treated supply air. The exhaust air produced during drying is not simply released into the atmosphere. In a RTO, the exhaust air is oxidized at a temperature of approx. 820° Celsius and the pollutants are reduced to a minimum. The energy required to reach this temperature is largely provided by the solvents contained in the exhaust air, so that only a minimal amount of energy is required. At the same time, the plant generates steam, which is fed into the LTS system. The energy saved by the new plant amounts to about 1.5 million kWh per year, which is roughly equivalent to the annual electricity consumption of 75 4-person households.
The project of this magnitude is the largest single investment approved by the LTS at the site to ensure environmental compliance. In addition to the high costs, a multitude of challenges had to be overcome in the planning, design, construction, and acceptance of the RTO.
This is one of LTS's contributions to sustainability, environmentally friendly processes and energy management.
About LTS:
LTS LOHMANN Therapie-Systeme AG is a leading pharmaceutical technology company that develops and manufactures innovative drug delivery systems such as Transdermal Patches ("TTS") and Oral Thin Films ("OTF") for the pharmaceutical industry. LTS´ commercial offering encompasses more than 20 marketed products and a diverse pipeline of more than 30 development projects targeting multiple disease indications. LTS's innovation pipeline contains both partner-funded as well as proprietary, LTS-funded projects. LTS maintains its leading position through the continuous refinement of its core TTS and OTF technologies and by advancing emerging drug delivery technologies, including Micro Array Patches (MAP) for the transdermal delivery of large molecule, biological actives. Founded in 1984, LTS operates today from two sites in Andernach, Germany and West Caldwell, NJ, USA and a representative office in Shanghai, China.
Contact: Dr. Iris Schnitzler
iris.schnitzler@ltslohmann.com