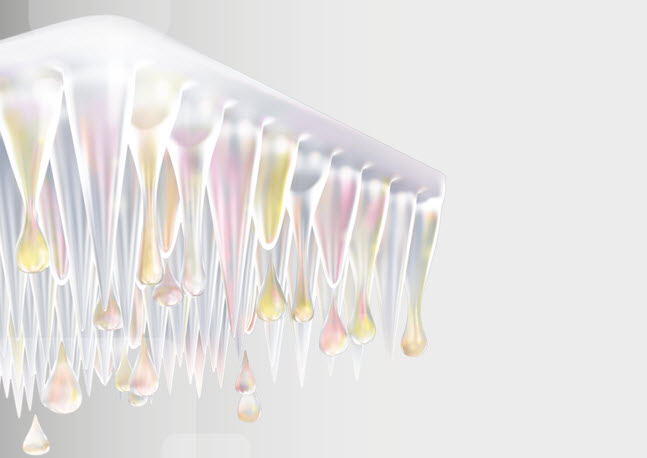 PharmaTher enters into Process Development Agreement with LTS for Ketamine Microneedle Patch
TORONTO/ANDERNACH, December 20, 2021 — PharmaTher Holdings Ltd. ("PharmaTher") (OTCQB: PHRRF) (CSE: PHRM), a clinical-stage psychedelics biotech company, and LTS LOHMANN Therapie-Systeme AG ("LTS"), a leading pharmaceutical technology company, today announced they have entered into a process development agreement for the clinical trial scale up of PharmaTher's proprietary Ketamine microneedle patch product.
In cooperation with the Queen's University of Belfast, PharmaTher successfully completed the evaluation of a patented hydrogel-forming microneedle patch to deliver Ketamine, a potential next-generation treatment for neuropsychiatric, neurodegenerative and pain disorders. Under the agreement, PharmaTher will cooperate with LTS in the process development and scale up of PharmaTher's Ketamine microneedle patch product. LTS will be responsible for development and non-commercial manufacturing activities and support PharmaTher's Investigational New Drug (IND) submission to the FDA in the U.S. and the Investigational Medicinal Product Dossier (IMPD) submission to EMA in the EU. PharmaTher will be responsible for the planning and execution of clinical studies with the Ketamine microneedle patch product.
"We are excited to work with LTS, a leader in transdermal delivery systems, to complete the clinical development of our ketamine microneedle patch product for clinicals studies and scale up for future commercial use," said Fabio Chianelli, CEO of PharmaTher. "With our success in our proof of concept studies in delivering ketamine in our proprietary microneedle patch invivo, we now have a clear development path to unlock the value for ketamine in various unmet medical needs and we are focused on working closely with LTS to produce cGMP ketamine patches for PharmaTher's upcoming Phase 1/ 2 clinical studies in 2022."
Dr. Hanshermann Franke, SVP R&D and Member of the Global Leadership Team commented "LTS is a leading company in microneedle technology and we utilize our expertise, experience and innovation to create drug delivery solutions to improve patient outcomes. The effective treatment of mental illness and neurological disorders are core focus areas for us, and we are pleased to announce this partnership with PharmaTher in the expectation that we can lead the way in this unmet patient need."
About PharmaTher Holdings Ltd.
PharmaTher Holdings Ltd. (OTCQB: PHRRF) (CSE: PHRM) is a clinical-stage psychedelics biotech company focused on the research, development and commercialization of novel uses, formulations and delivery methods of psychedelics, such as ketamine, to treat mental health, neurological and pain disorders. PharmaTher is currently advancing an FDA approved phase 2 clinical study with ketamine to treat Parkinson's disease and is developing a novel microneedle patch for the intradermal delivery of psychedelics and infectious disease treatments. Learn more at: PharmaTher.com and follow us on Twitter and LinkedIn.
About LTS LOHMANN Therapie-Systeme AG
LTS LOHMANN Therapie-Systeme AG is a leading pharmaceutical technology company that develops and manufactures innovative drug delivery systems such as Transdermal Patches ("TTS") and Oral Thin Films ("OTF") for the pharmaceutical industry. LTS´ commercial offering encompasses more than 20 marketed products and a diverse pipeline of more than 30 development projects targeting multiple disease indications. LTS's innovation pipeline contains both partner-funded as well as proprietary, LTS-funded projects. LTS maintains its leading position through the continuous refinement of its core TTS and OTF technologies and by advancing emerging drug delivery technologies, including Micro Array Patches (MAP) for the transdermal delivery of large molecule, biological actives. Founded in 1984, LTS operates today from two sites in Andernach, Germany and West Caldwell, NJ, USA and a representative office in Shanghai, China.
For more information about PharmaTher, please contact:

Fabio Chianelli
Chief Executive Officer
PharmaTher Holdings Ltd.
Tel: 1-888-846-3171
Email: info@pharmather.com
Website: www.pharmather.com
For more information about LTS, please contact:
Dr. Iris Schnitzler
Email: iris.schnitzler@ltslohmann.com