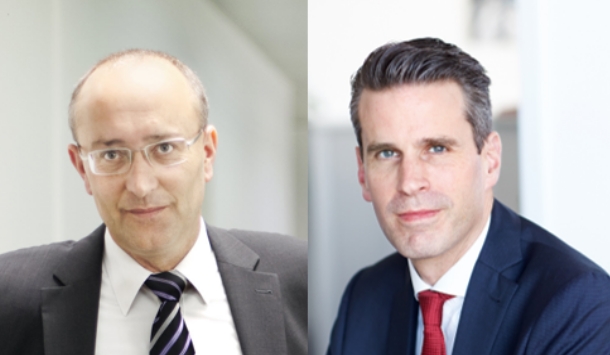 LTS announces retirement of Werner Lüscher and the appointment of Ulrich Sielaff as the company's Chief Financial Officer
After 22 years at LTS, of which 13 as Chief Financial Officer, H. Werner Lüscher will retire from LTS on 31 December 2021. After several years in management consulting, H. Werner Lüscher started his career at LTS in 1999 as assistant to the former CEO. He later headed the Finance functions before being appointed Chief Financial Officer of LTS AG in 2008. During this time, Mr Lüscher has been a key architect of LTS' position as the leading pharmaceutical technology company for the development and production of transdermal therapeutic systems and has put the company on a financially sound footing.
Bas van Buijtenen, Chairman of the Board of LTS AG: "We would like to thank Mr Lüscher most sincerely for his extremely committed and successful work. We are saying goodbye to someone who has made an enormous contribution to our company and whose work has had a lasting impact on the company, providing great stability and solidity. We wish him all the very best for his future. "
The position of Chief Financial Officer will be taken over by Ulrich Sielaff, currently Chief Legal and HR Officer, as of 01.01.2022. Mr Sielaff joined LTS in 2002 after taking the first steps of his professional career at Lufthansa. He started at LTS as Legal Counsel and was appointed General Counsel in 2008. A few years later, he also took over responsibility for the patent department. Since 2017, he has been a member of the Executive Board and, in the course, has additionally assumed responsibility for Human Resources, Internal Audit, Risk and Compliance Management and, at a later date, Quality Systems.
Bas van Buijtenen emphasises: "I am very pleased that Ulrich Sielaff is taking over as Chief Financial Officer of LTS. With him, we are appointing an insider with a strong track record in our Executive Board. Ulrich Sielaff has a deep analytical understanding with a strategic perspective and is an ideal fit for this position. The appointment of Ulrich Sielaff, as well as other changes in our Global Leadership Team, are testimony to the strength of the LTS organisation and play an essential role in the further implementation of our ambitious growth strategy."
New members of the Global Leadership Team as of 01.01.2022 are Dr Claudia Schaefer, Corp. SVP Production, and Alexander Becker, SVP Head of Finance, Accounting and Controlling.
About LTS:
LTS LOHMANN Therapie-Systeme AG is a leading pharmaceutical technology company that develops and manufactures innovative drug delivery systems such as Transdermal Patches ("TTS") and Oral Thin Films ("OTF") for the pharmaceutical industry. LTS´ commercial offering encompasses more than 20 marketed products and a diverse pipeline of more than 30 development projects targeting multiple disease indications. LTS's innovation pipeline contains both partner-funded as well as proprietary, LTS-funded projects. LTS maintains its leading position through the continuous refinement of its core TTS and OTF technologies and by advancing emerging drug delivery technologies, including Micro Array Patches (MAP) for the transdermal delivery of large molecule, biological actives. Founded in 1984, LTS operates today from two sites in Andernach, Germany and West Caldwell, NJ, USA and a representative office in Shanghai, China.
Contact: Dr. Iris Schnitzler
E-mail: iris.schnitzler@ltslohmann.com