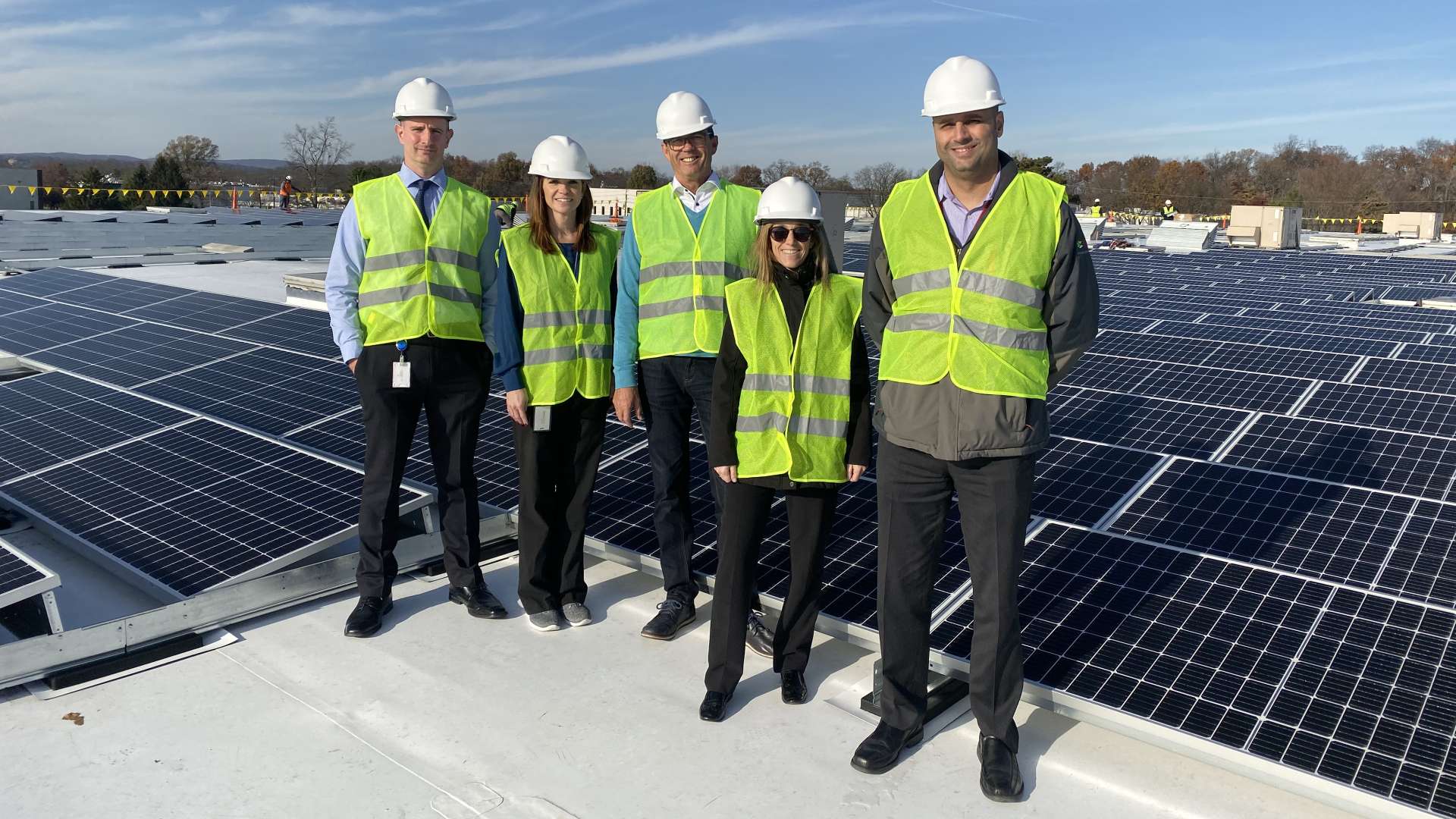 Completion of solar panel installation at LTS Corp.
LTS Lohmann Therapie-Systeme AG, the market leader for the development and manufacturing of transdermal therapeutic systems, is pleased to announce the completion of the installation of solar panels atop of its warehouse building of its US affiliate, LTS Lohmann Therapy Systems, Corp. After 8 weeks of installation, the construction phase of the solar project has now been completed.
The size of the solar panels provides approximately a 900-kilowatt hour capacity with 2600 panels that will able to generate 100% of the current electricity needs of the warehouse in West Caldwell, NJ.
The solar installation passed its three inspections – building, fire, and electrical, and the utility authority, PSE&G, granted LTS 'Permission To Operate'.
LTS is proud to support the "Green Initiative" and "Mother Earth". Solar energy is a big contributor to the sustainable "Going Green" efforts and to reduce the carbon footprint towards zero emission. It provides a sustainable source of energy for the future!
About LTS:
LTS Lohmann Therapie-Systeme AG is a leading pharmaceutical technology company that develops and manufactures innovative drug delivery systems such as Transdermal Patches ("TTS") and Oral Thin Films ("OTF") for the pharmaceutical industry. LTS´ commercial offering encompasses more than 20 marketed products and a diverse pipeline of more than 30 development projects targeting multiple disease indications. LTS's innovation pipeline contains both partner-funded as well as proprietary, LTS-funded projects. LTS maintains its leading position through the continuous refinement of its core TTS and OTF technologies and by advancing emerging drug delivery technologies, including Micro Array Patches for the transdermal delivery of large molecule, biological actives. Founded in 1984, LTS operates today from two sites in Andernach, Germany and West Caldwell, NJ, USA and a representative office in Shanghai, China.
Contact: Dr. Iris Schnitzler E-Mail: iris.schnitzler@ltslohmann.de