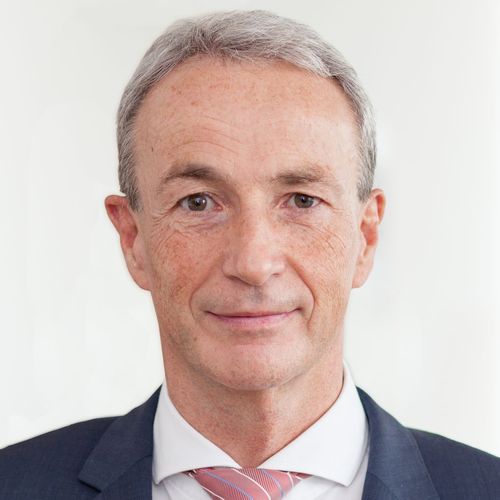 LTS appoints Bas van Buijtenen as new Chief Executive Officer
Andernach, June 1st, 2020
LTS Lohmann Therapie-Systeme AG, the market leader for the development and manufacturing of transdermal therapeutic systems, is very pleased to announce the appointment of Mr. Bas van Buijtenen to the role of Chief Executive Officer effective 1 June 2020.
"After a very thorough search, we are thrilled that Bas van Buijtenen will now join the LTS executive board of directors as its chairman. I am delighted to welcome Bas van Buijtenen at a moment we want to successfully implement our strategy and take advantage of the market opportunities ahead," said Prof. Dr. Christof Hettich, Chairman of the LTS' Supervisory Board."
Bas van Buijtenen commented, "I am very delighted to be joining LTS and look forward to driving the development and execution of our corporate strategy going forward. LTS has an impressive track record as a leader in transdermal and transmucosal drug delivery. In addition to the company's core transdermal patch and oral thin film business, I intend to devote significant time and effort to pursuing new innovative opportunities which I believe offers tremendous opportunity for value creation."
Bas van Buijtenen joins LTS from Aptar Pharma, where he was President of the Injectables Division, driving the groups' global activities in devices and components for parenteral drug delivery. Earlier in his career he held a number of global and regional leadership positions in Human Nutrition at Royal DSM, the leader in health ingredients for pharma, nutraceuticals, infant and F&B markets.
He started his career at that same company, fulfilling commercial roles in various parts of their polymers business. He serves as Non-Executive Board member and Advisor for several young companies in the fields of aseptic drug delivery and nutraceuticals.
Mr. van Buijtenen has worked and lived in various countries in Europe, as well as in Singapore and in the USA. He is a national of the Netherlands, and speaks English, German, French and Dutch. He holds a M.Sc. degree in Business Studies from the University of Groningen (The Netherlands), complemented with Executive Education Programs at Insead, IMD and Wharton.
About LTS: LTS Lohmann Therapie-Systeme AG is a leading pharmaceutical technology company that develops and manufactures innovative drug delivery systems such as Transdermal Patches ("TTS") and Oral Thin Films ("OTF") for the pharmaceutical industry. LTS´ commercial offering encompasses more than 20 marketed products and a diverse pipeline of more than 30 development projects targeting multiple disease indications. LTS's innovation pipeline contains both partner-funded as well as proprietary, LTS-funded projects. LTS maintains its leading position through the continuous refinement of its core TTS and OTF technologies and by advancing emerging drug delivery technologies, including Micro Array Patches for the transdermal delivery of large molecule, biological actives. Founded in 1984, LTS operates today from two sites in Andernach, Germany and West Caldwell, NJ, USA and a representative office in Shanghai, China.
Contact: Dr. Iris Schnitzler E-Mail: iris.schnitzler@ltslohmann.de