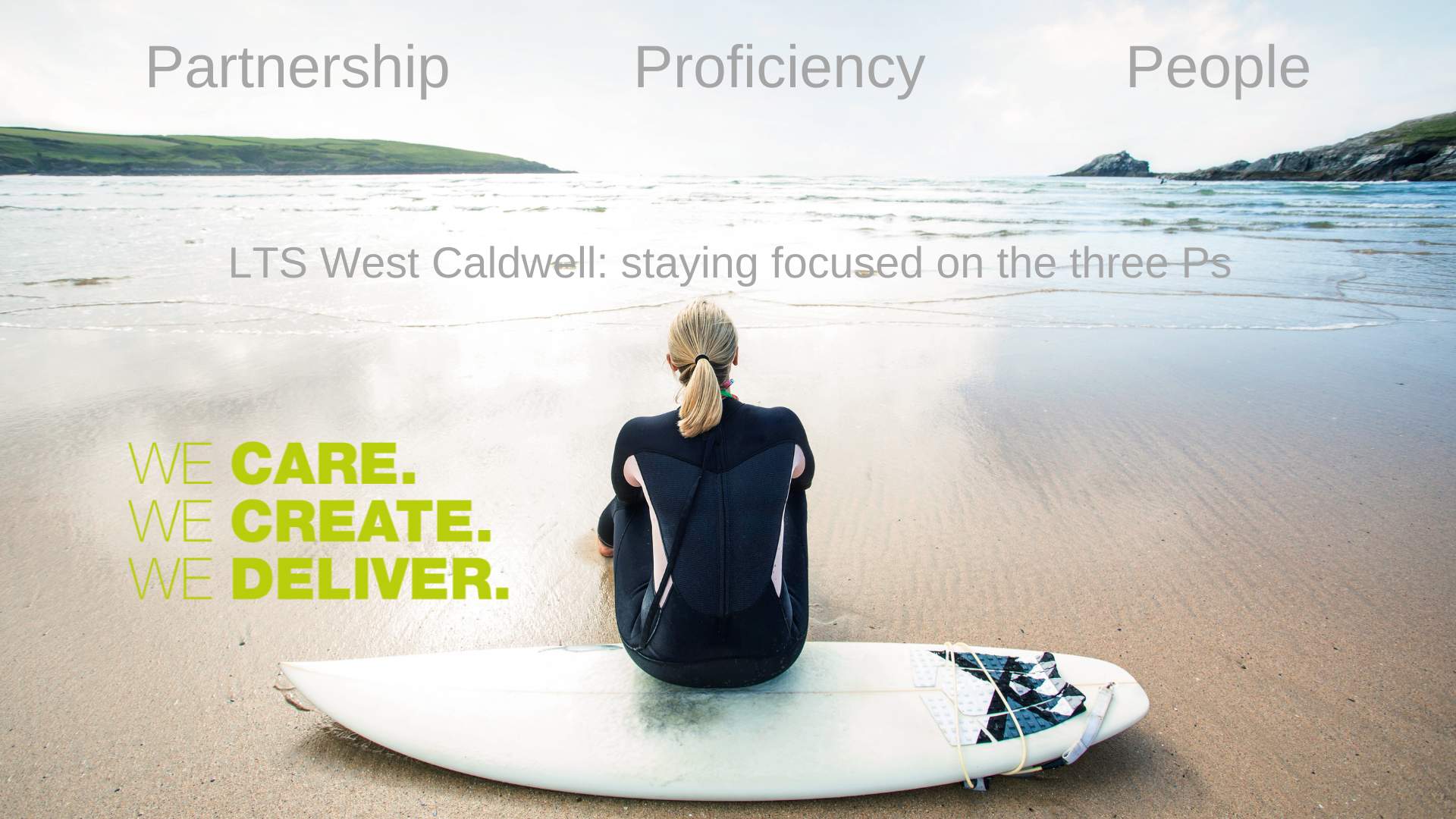 Dave Doles: Why LTS is staying focused on the three Ps
Many of us will know the four Ps of marketing, maybe the three Ps of nursing and perhaps the five Ps of project management. However, there are three other Ps that provide structure to the LTS business in North America. They have driven our consistent success over decades, and they will continue to drive our growth in the future.
Firstly, partnership. We understand our role is to support our customers as their specialist partner in transdermal and transmucosal products and technologies. We are committed to that role and our state-of-the-art manufacturing base and commercial operation was established here in West Caldwell, NJ almost 30 years ago with this in mind. Indeed, our facility remains the second largest in the world, second only to the LTS facility in Germany.
The US represents the world's largest market for pharmaceuticals and a strong presence in this market ensures we can partner with our customers in the region by leveraging the full development capabilities of our German-based R&D team while allowing for a seamless scale up to full commercial production from a US manufacturing base.
This leads into another of our Ps: proficiency. LTS is entirely focused on our areas of specialisation in transdermal and transmucosal delivery. Several other CDMOs have entered this space and looked to bring their own products to market as part of a shift downstream.
In contrast, LTS has developed successful long-term relationships built on trust because of our consistent offering and our depth of expertise. Our partners know they can entrust their manufacturing and technology requirements to us. That, in turn, means they can focus on doing what they do best: bringing products to market that serve a patient need.
This leads neatly into the third of our Ps: people. As a company, we are clear on what we do, in terms of producing market-leading technology and products, but central to our company purpose is also an understanding of the various impacts we have on people.
One clear dimension is the impact we have on patients – the people whose lives we aim to enhance every day through the use of our products. Within our work, we are always mindful of this ultimate goal, and we are very proud of our outstanding track record of market references.
Another dimension is our own people, and we know we have a responsibility to support them within a healthy, happy culture where they feel both free and secure. Beyond this, we also have a responsibility to the people within our local communities and the wider global community, making sure we continue to invest in the sustainability of our operations and stay mindful of our influence on the environment around us.
Taken individually, these three Ps – partnerships, proficiency and people – are important in themselves, each representing a strand of our organizational thinking. But it is by wrapping them all together that we can truly deliver on perhaps the most important P of all, our promise that 'We Care, We Create, We Deliver'.