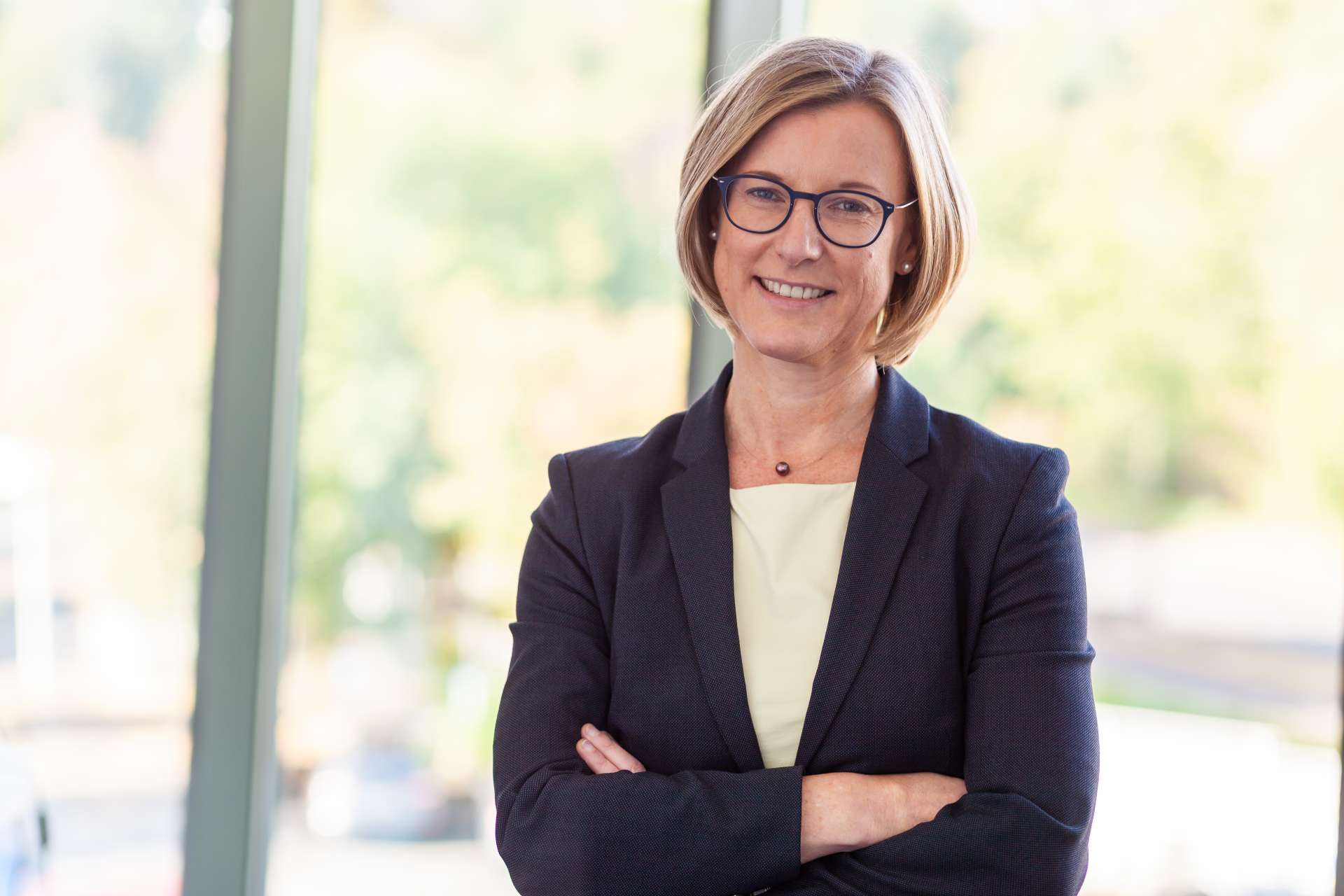 Interview with Claudia Schaefer: Our drive towards continuous improvement in efficacy, quality, and people utilization
As Corporate Senior Vice President of Production at LTS, Dr Claudia Schaefer has one eye on quality and another on efficiency. Here, she explains the factors that are driving continuous improvement in both areas to the benefit of pharmaceutical customers.
Distilled down to its raw essentials, production can be thought of as managing the balance between demand and supply. In today's fast-paced, digital world, however, such as simple definition does little to convey the levels of complexity and co-ordination required to achieve this delicate equilibrium.
In 2022, pressure on supply was heightened at LTS by a welcome rise in demand for two of our well-established product families: hormone replacement therapy to support women in the peri- and post-menopausal stages of life and nicotine patches to support smoking cessation.
In response to this situation, we were able to deliver a 27% increase in output compared with 2021, exceeding our all-time record in terms of the number of individually packaged systems produced. These are headline results of which we are very proud, and from a production perspective there are many contributing factors that allowed us to deliver them.
Principle among those factors is the dedication of our employees, both in operations and supporting areas, whose productivity was supplemented by extra shifts and overtime working to significantly boost output. This was achieved in the context of difficult circumstances, with the pandemic continuing to cast a shadow in the first half of the year and wider challenges in the labour market leading to a pronounced shortage of skilled workers that is still being felt today.
Recruitment remains a key pillar of our growth strategy to support even more ambitious goals for 2023. In parallel, we are also striving to optimise our processes to ensure we're using our resources as efficiently as possible. We are also investing in additional production machinery and related infrastructure to deliver sustained growth in hormone replacement therapy.
This future vision is tied together through the effective implementation of technology, and we are currently in the final stages of the largest digitalisation project we've undertaken in relation to our production capabilities here at LTS. The first phase of this project, completed in 2021, was based on the deployment of a Manufacturing Execution System (MES) – a software tool that provides an interface between our production line and our SAP Enterprise Resource Planning system.
Delivering this phase required a major upgrade of our digital infrastructure, connecting 92 machines and workstations to the SAP system and equipping them for use by around 300 colleagues through the installation of tablets, scanners and touchscreen monitors. The result is that we can now automatically record machine status in real-time, replacing the previous manual system of record-keeping. Data on any downtime is fed directly into our shopfloor management activities, informing priority actions daily. Longer term, we can analyse trend data on machine performance to implement continuous improvement and support lean production techniques.
The second phase of the project is now underway, and we are currently testing and validating software aimed at enhancing internal production logistics and delivering further improvements from a GMP perspective. This system introduces digital 2D codes to our materials-staging areas, meaning production-line operators receive an order and related Bill of Materials on a tablet along with the precise location of materials in the production area. Items are scanned to allow the system to digitally verify them for accuracy, while time spent searching is minimised and potential sources of error are eliminated.
Data on the materials used is then registered directly into the SAP system, digitising a previously manual process to keep data integrity high and accelerating information transfer. Our reconciliation process is now entirely automated as we continue to optimise our internal materials handling, further improving our GMP operational standards, to ensure sources of error are minimised and data integrity is optimised.
These are significant changes from a technical perspective, but we know it's also important to acknowledge the cultural change involved. We are addressing this aspect with our team now during the implementation phase. For example, the crucial steps of software testing and development are being carried out with the involvement of interdisciplinary teams made up of colleagues from planning, quality, logistics and lean manufacturing. We have also included as many production colleagues as possible in this process, ensuring we directly incorporate their feedback into the design of the software. After all, these people will not only later work with the systems themselves, but they will also act as advocates during the roll-out, helping other members of the team to come on board.
Around 40 training sessions are planned across all three production shifts, with classroom training as well as video learning materials for training on the SAP system. By targeting specific production departments in a step-by-step manner, we can quickly identify and rectify any problems at each phase of roll-out, reaching all employees in the most efficient, effective way. Ultimately, our goal is to support better production by minimising the source of any potential errors, but we also have a responsibility to minimise stress for the team under changing circumstances. As such, we're also planning for the post-implementation phase, which is designed to really consolidate new processes and knowledge and enable a smooth transition to the new routine.
Looking to the future, automation will play an increasingly important role in delivering further process improvements and our engineering department are bringing their skills to bear in this area. Their capabilities in machine design and engineering are crucial to support customised production requirements, especially for the die-cutting and pouching steps in the primary packaging of transdermal therapy systems and oral thin films. Several years ago, we brought an expanded range of engineering skills together in a separate team – the Process Optimisation and Technology Integration (POTI) team – with a view to innovating around machine design, automation, and associated manufacturing processes. They have since developed a machine to automate the tertiary packaging process – traditionally a labour-intensive manual process to contain packaged items within an outer box as required by certain markets.
The technology is based on a robotic packaging line which is placed at the end of the secondary packaging line. The machine identifies the tertiary pack, unfolds it, collects a defined number of secondary boxes, places them into the tertiary box, closes it and transfers it to the next process step, which might be tamper-evident labelling or printing of variable data. A particular feature of the machine is that it can self-adjust based on the material code and the underlying instructions, so not only does it replace some manual work but the set-up from order-to-order is highly automated, saving further capacity and time on our cartoning lines.
This is just one example from a variety of ongoing activities we are pursuing at LTS with a view to the continued improvement of our production capabilities. For the 20 years I have worked here, first as Head of the R&D lab and now Head of Production, and this has been a consistent theme. Looking ahead to the rest of 2023 and beyond, we are confident that this approach – based on a sustained investment in technology, people and innovation – will ensure we can continue to balance the essentials of demand and supply with confidence.