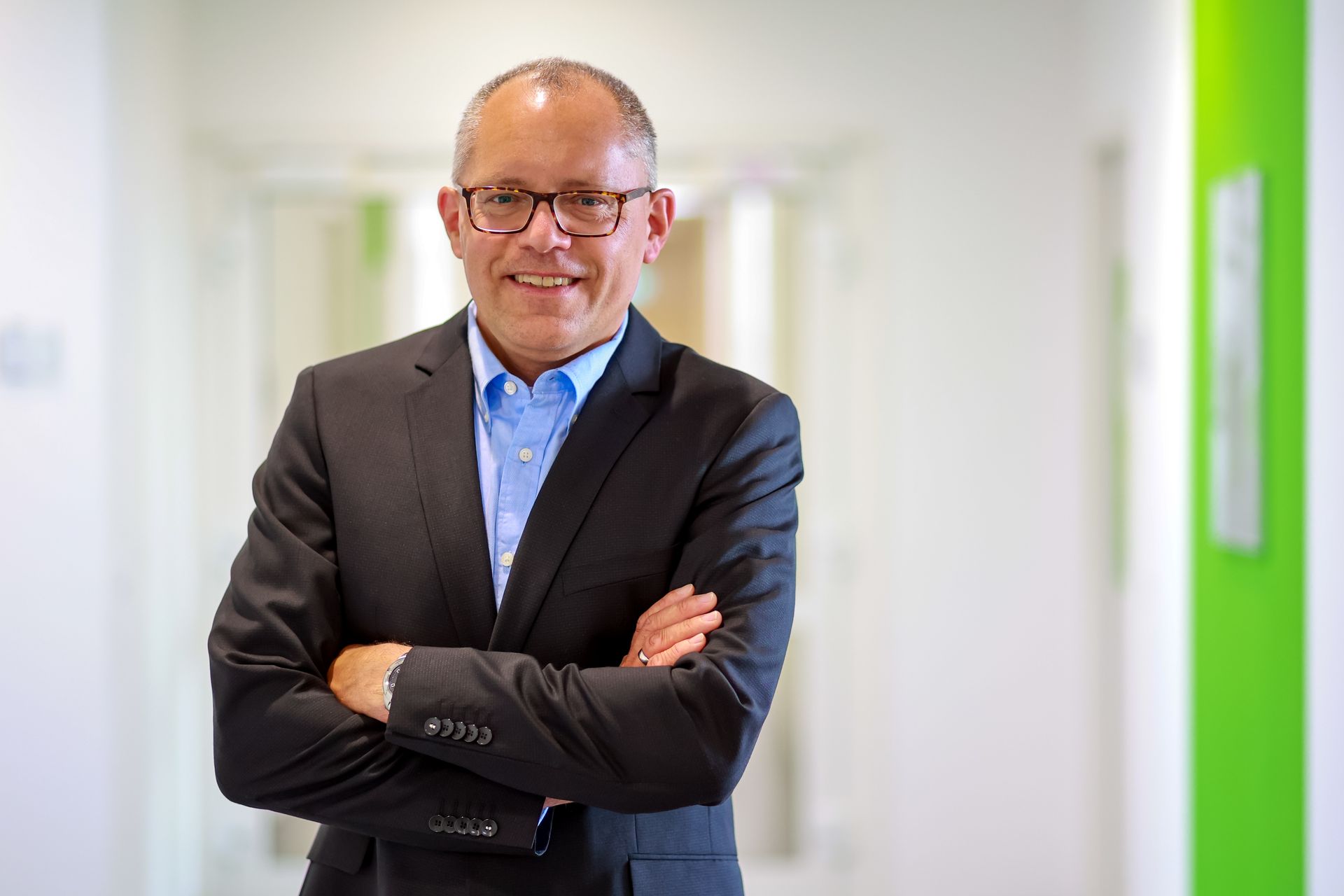 Interview with Dr. Mike Schaefers, Chief Commercial Officer at LTS
Interview with Dr. Mike Schaefers, Chief Commercial Officer at LTS
Having joined LTS in May 2022 with a wealth of experience in pharma and drug delivery, Dr. Mike Schaefers shares his initial reflections on the company's hybrid proposition, how it supports customer demand, and how the LTS culture keeps patient need at its core.
Tell us about your role, career and how you arrived at LTS.
I started at LTS in May as Chief Commercial Officer with responsibilities for sales, marketing, business development, communications, customer service and all aspects of commercial operations. I'm a chemist by education and have spent more than 25 years in the pharma industry, always in commercial roles. Companies I've worked at include Lundbeck, Catalent, West Pharmaceutical and Aenova, so I've gained a rich combination of experience across pharma, drug delivery and within CDMOs.
One of the unique characteristics of LTS is the hybrid offering of both technology platform provider and CDMO. What do you see as being the key features and benefits of this model?
It means that we don't just take the product, execute the technical transfer and then produce and deliver a final drug product to the customer as a typical CDMO would. At LTS, the model is a little different in that we're playing an integral role with the customer at each stage, from development to clinical trials, registration and upscaling into commercial production. The customer gets real benefit because they don't need heavy investment in equipment and resource to take the product through development and into the market – that's pretty much all taken care of at LTS. The customer can really rely on us to support them along their entire journey.
What's also really interesting is the expanding portfolio of technologies we offer, including Transdermal Therapeutic Systems (TTS), Oral Thin Films (OTF), Micro Array Patches (MAP) and Topical deliver systems. This portfolio opens up opportunities for a range of therapeutic areas and molecule types. In addition, we've been able to leverage that know-how and capability within our own proprietary products, which we can evolve with pharma or biotech companies to bring products to market.
And of course, our recent acquisition of Tapemark in the US offers our pharma partners a whole range of additional benefits in terms of an enhanced R&D presence in the US, greater scale across the globe and access to a complementary yet slightly diversified technology portfolio.
There are two key pipelines – the legacy of small molecules, which is very much back on the agenda, and of course, the emergence of biologics. How do you see LTS addressing these two areas?
Throughout my professional life I have been on both the small molecule side and the biologic side – and also somewhere in the middle! There's no doubt that small molecules still offer a great deal of potential. A lot of pharma companies have revitalised their research and pipeline in small molecules, and we are seeing really strong traction in this area with TTS and OTF. They present good alternatives to tablets and there are a lot of benefits for the patient: they are non-invasive, discreet, convenient, they offer efficient dosing, often have fewer side effects, and can be particularly suited to paediatric treatments or for older patients who might have trouble swallowing. As such, our portfolio presents a range of opportunities for newly developed small molecules as well as for existing small molecules in terms of innovation around special dosage forms and lifecycle management.
There is also significant potential in the biologics field. When you look at today's blockbuster therapy pipeline there's a very strong share of biologics in there. Our first in-road into the biologics space is the MAP technology, and we see that as a really good fit for monoclonal antibody therapies, mRNA molecules and vaccines. The technology is pain free, easy to use in a homecare setting, and can potentially enhance bioavailability of some molecules, so it offers some real advantages. We are also exploring OTF for vaccines – an area where we are making progress – and we are also pursuing other new opportunities in the biologics market.
Is there, perhaps, a misconception that TTS is a small niche platform with limited growth scope? Given what you have witnessed in your time at LTS, what is your perspective on that?
TTS is a well-established technology, but it can still offer new opportunities to the market. There are new small molecules in the pipeline and we are actively supporting customers in this area, both in terms of lifecycle management and presenting existing molecules in a convenient format. In terms of sustaining market presence increasing revenues, TTS plays an important role and has great potential for growth.
Given your experience to date, what do you see as the key strengths and opportunities at LTS?
What comes to mind for me is the strong R&D capabilities at LTS. There is a very deep understanding of production processes, intellectual property and the science of drug delivery. Everyone is trying to understand the challenge the customer is addressing – the unmet need – and is looking to create a solution that delivers, in commercial quantities. That focus has resulted in long-standing relationships with a long list of customers – and not just in Europe.
We have a strong German heritage, but we also have large manufacturing plants in the US. We also have a location in China that allows us to bring our expertise close to the Asian market. It's about providing a truly international footprint to support customers and mitigate risk.
Finally, perhaps we can come round to the patient. The Care, Create, Deliver promise places a great deal of emphasis on patient outcomes – what's your perspective on how LTS delivers on that promise?
I've been really impressed with how the team live up to the company purpose. The focus on patients is clearly important for the company and the entire team, and our work with pharma customers is about leveraging our technology and experience to come up with solutions to improve patient outcomes. We're producing some essential drug products for our customers and, ultimately, patients; treatments for Alzheimer's, Parkinson's and cancer-related pain that patients really rely on to make their lives better and that's a great source of inspiration.
At an internal company event a few weeks ago, we had a Parkinson's patient who talked about her journey as patient, from her first experience of symptoms to the doctors, the hospital and then to her diagnosis and experiences with different treatments. For the employees listening, it had real impact. It gave them a real understanding of how a product we make really improved her life; how it made her situation as good as it possibly could be under the circumstances. You feel proud to contribute to that – it's something we can all relate to.