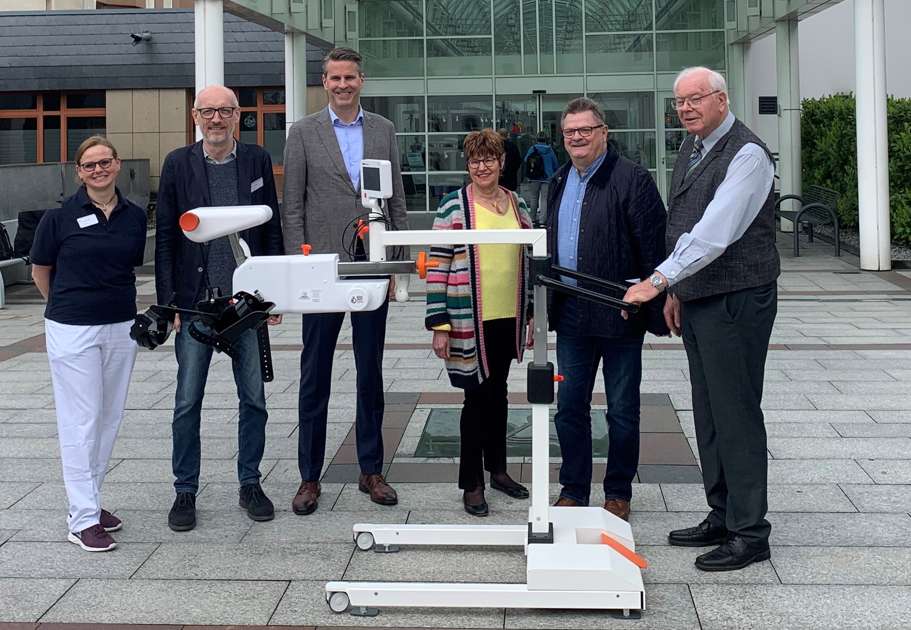 LTS donates bed bike to St. Nikolaus-Stiftshospital in Andernach
For a long time we could not plan a meeting with St. Nikolaus-Stiftshospital because of the Corona restrictions in hospitals. But last Friday was the day. The hospital had invited us to demonstrate the MOTOmed bed bike that we had donated to the hospital. Diana Mennicke, the head of the Center for Prevention and Therapy at St. Nikolaus-Stiftshospital, explained the exercise device to us with great enthusiasm. It is already in use and helps patients who are difficult to mobilize to build up their leg and arm muscles from bed or a wheelchair. The bed bike is therefore very popular and has been extremely well received.
LTS. We CARE. We CRATE. We DELIVER.
Image: LTS Lohmann AG