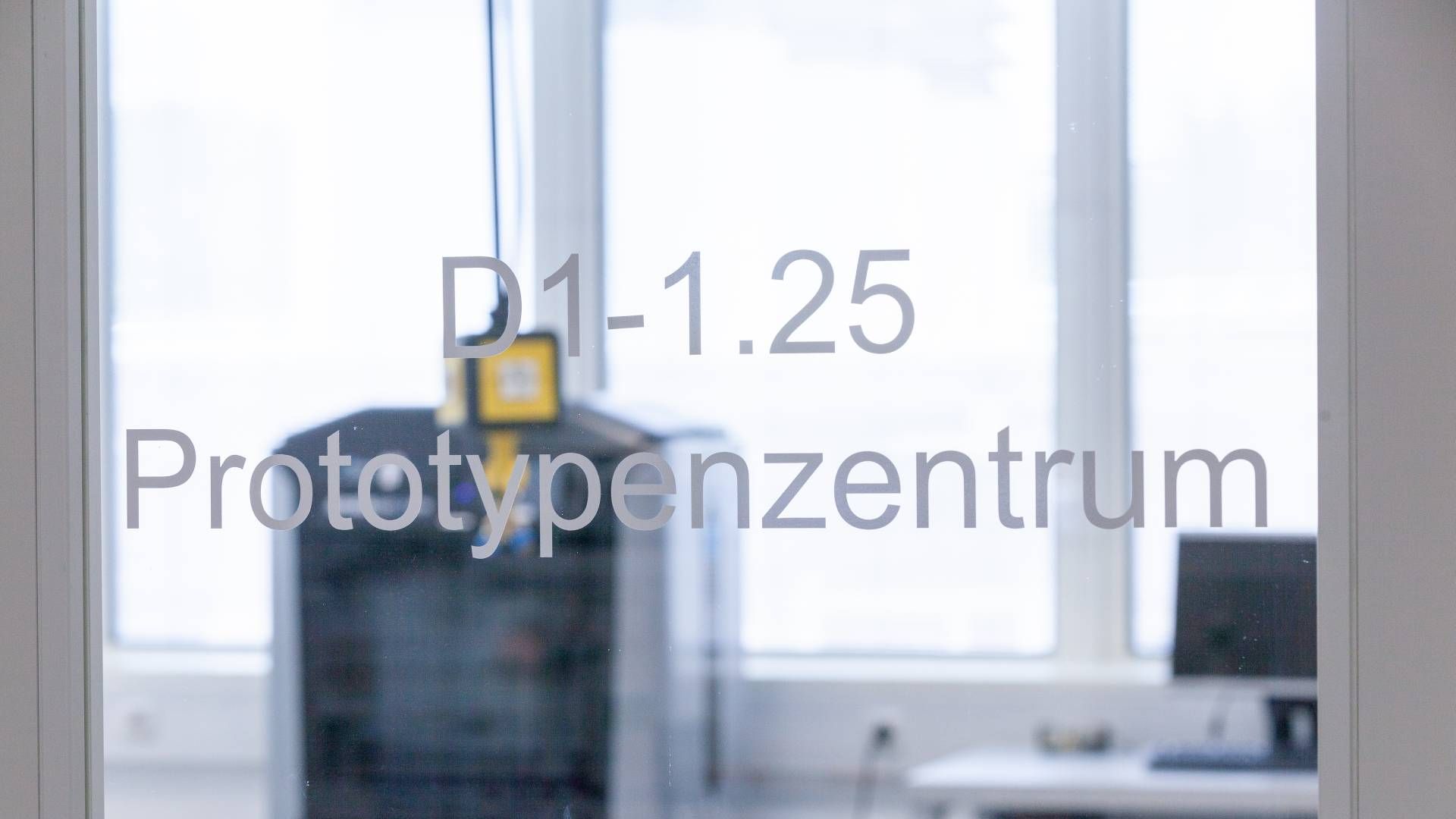 With innovations into the future
LTS expands research and development area for microneedles
Andernach. LTS product technologies are well known and proven, particularly in the administration of active ingredients through the skin. Always looking for new, advantageous delivery forms of administration, LTS has been intensively researching microneedle systems for the administration of active ingredients to patients. These Micro Array Patches (MAP) are considered to be the future alternative to injections, tablets and the next generation of Transdermal Therapeutic Systems.
For innovation, LTS had invested about 20 million euros in 2020 alone, including in new formulation and device development labs, workshops, and a prototype centre for MAP research.
On October 1, 2021, another R+D building section for research on microneedle patches was put into operation in Andernach. The R+D Centre was built in 2011 and contains 4 floors, including one floor that contains the clean room ventilation system.
The newly completed part of the building covers approx. 800 m2 and includes additional formulation development with its own weighing room, process development with a workshop area and mechanical prototype development, a high-security laboratory and storage area with its own cold storage room. Modern 3D printing technology is used for device and packaging development.
"With this modern, expanded infrastructure, we offer our partners and customers significantly improved opportunities for the development of patient-friendly MAP projects," says Stefan Henke, the Head of the LTS MAP program.
The company's research continues to focus on ways to make drug delivery safer, more comfortable, and more effective for patients. For children and patients on long-term medication, microneedle technology can be a viable alternative to conventional drugs. Vaccinations are also conceivable with this patch technology.
About LTS:
LTS is a leading pharmaceutical technology company that develops and manufactures innovative drug delivery systems, such as Transdermal Patches ("TTS") and Oral Thin Films ("OTF"), for the pharmaceutical industry. LTS´s commercial offering encompasses more than 20 marketed products and a diverse pipeline of more than 30 development projects targeting multiple disease indications. LTS's innovation pipeline contains both partner-funded and proprietary, LTS-funded projects. LTS maintains its leading position through continuous refinement of its core TTS and OTF technologies and by advancing emerging drug delivery technologies, including Micro Array Patches for transdermal delivery of large molecule, biological actives. Founded in 1984, LTS operates today from two sites in Andernach, Germany and West Caldwell, New Jersey, USA, with a representation in Shanghai, China.
Contact:
Dr. Iris Schnitzler
iris.schnitzler@ltslohmann.com
Image: LTS Lohmann Therapie-Systeme AG